AQUA Lestari is a concept of CSR by AQUA, a mineral water brand under Danone group Indonesia. Lestari (literally means sustain) aim to create a sustainable business for the company in which highlights the importance of environment as a key for a long and profitable business that benefits everyone, the company, the employees, and the consumers. 
We thought the most important key player in the environment is none other than the 'people'. Our thought is as simple as good water (AQUA) makes good people which make good water. The cycle will go on and on. 
We want people to view AQUA LESTARI as a brand with clear social mission, therefore we tried to depict 'action' and 'expression' in the logo gram, without forfeiting the importance of water as the central element and the main link with the mother brand (AQUA).
Naivety is also our intention, to create a company that looks delightful and true to its mission, to serve, to make people happy.
To show the extend of the logo, we came up with several key visuals based on main element of the logo.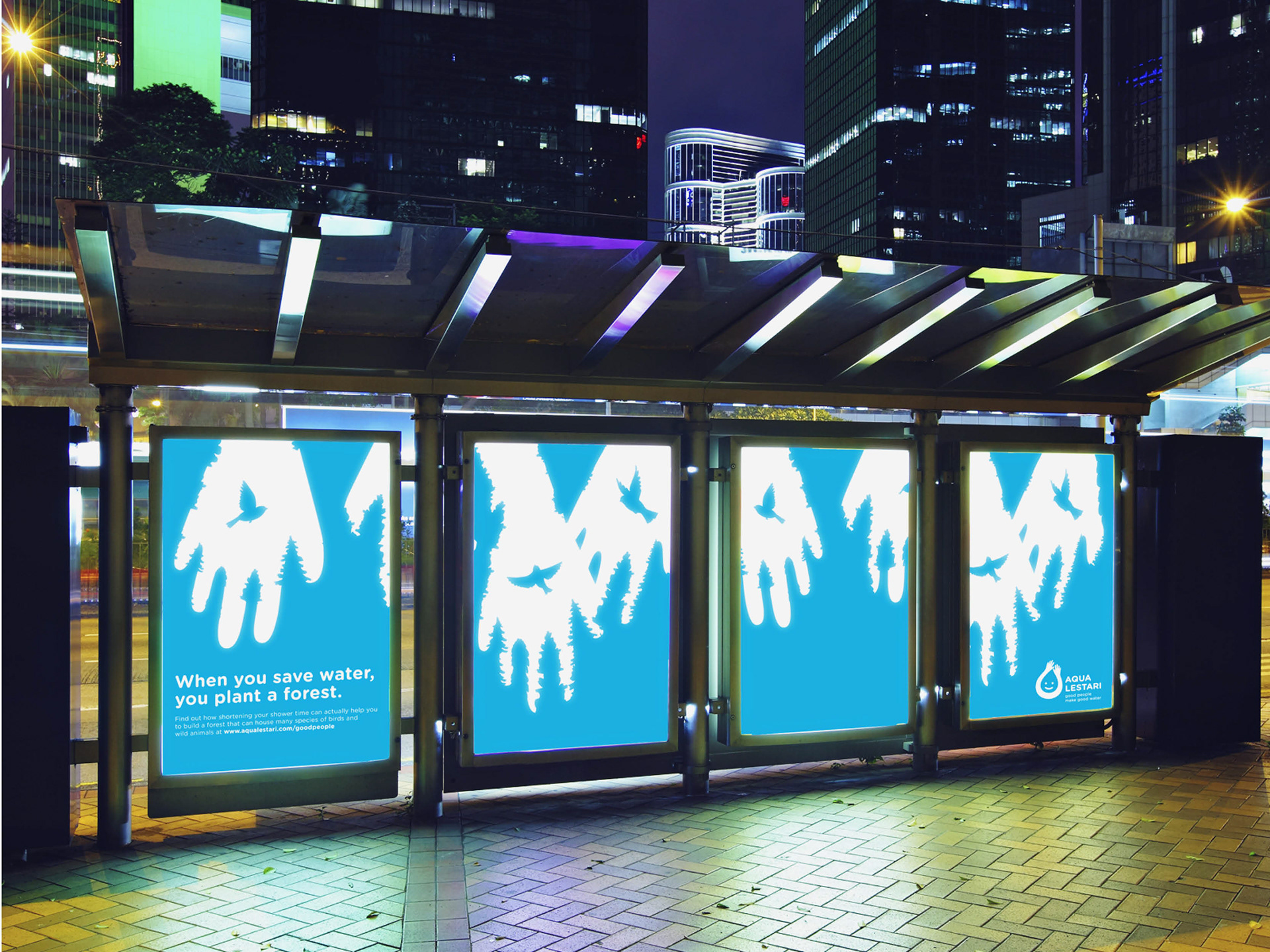 The key to sustainability is definitely the company's active mission to involve people. Making sure that every city and village in Indonesia has access to water.
Water is the source of life and fortune. What if AQUA LESTARI can help to create a sustainable business by creating a sustainable business model for the smaller component of the industry? The people that live near the water source?
What if the AQUA LESTARI reaches people who has no access to clean and healthy water and start building its 'business' from there? 
Generating local products that will be easily distributed to the city through the distribution channel that was use to deliver the water, and the people in the village can enjoy the profit that will be use to benefit the village, the people, the children. 
Imagine a village with access to clean water, affordable education, healthy grown food, times thousands, imagine the benefits that the company would gain, and the prosperity brought to the people around it.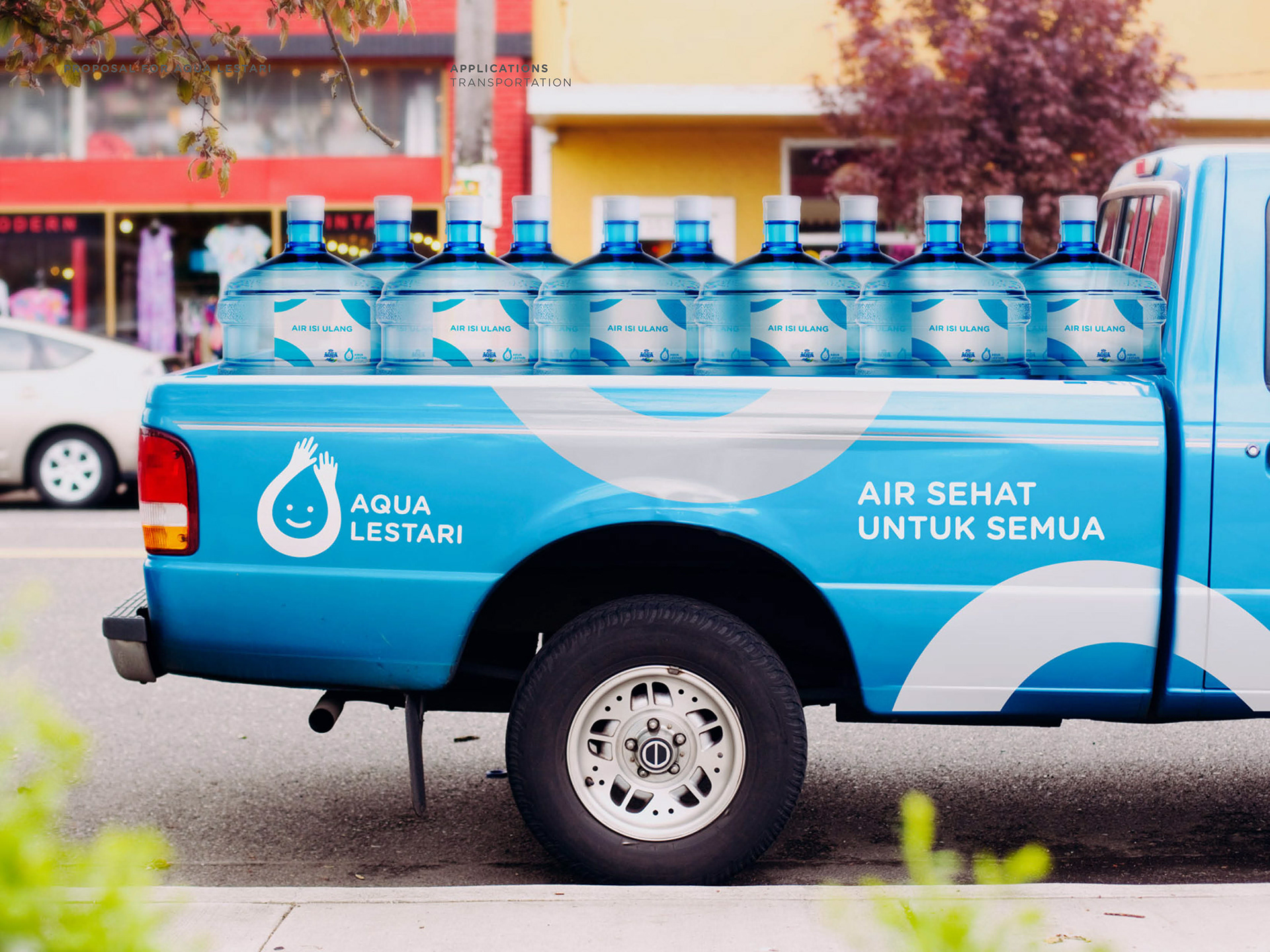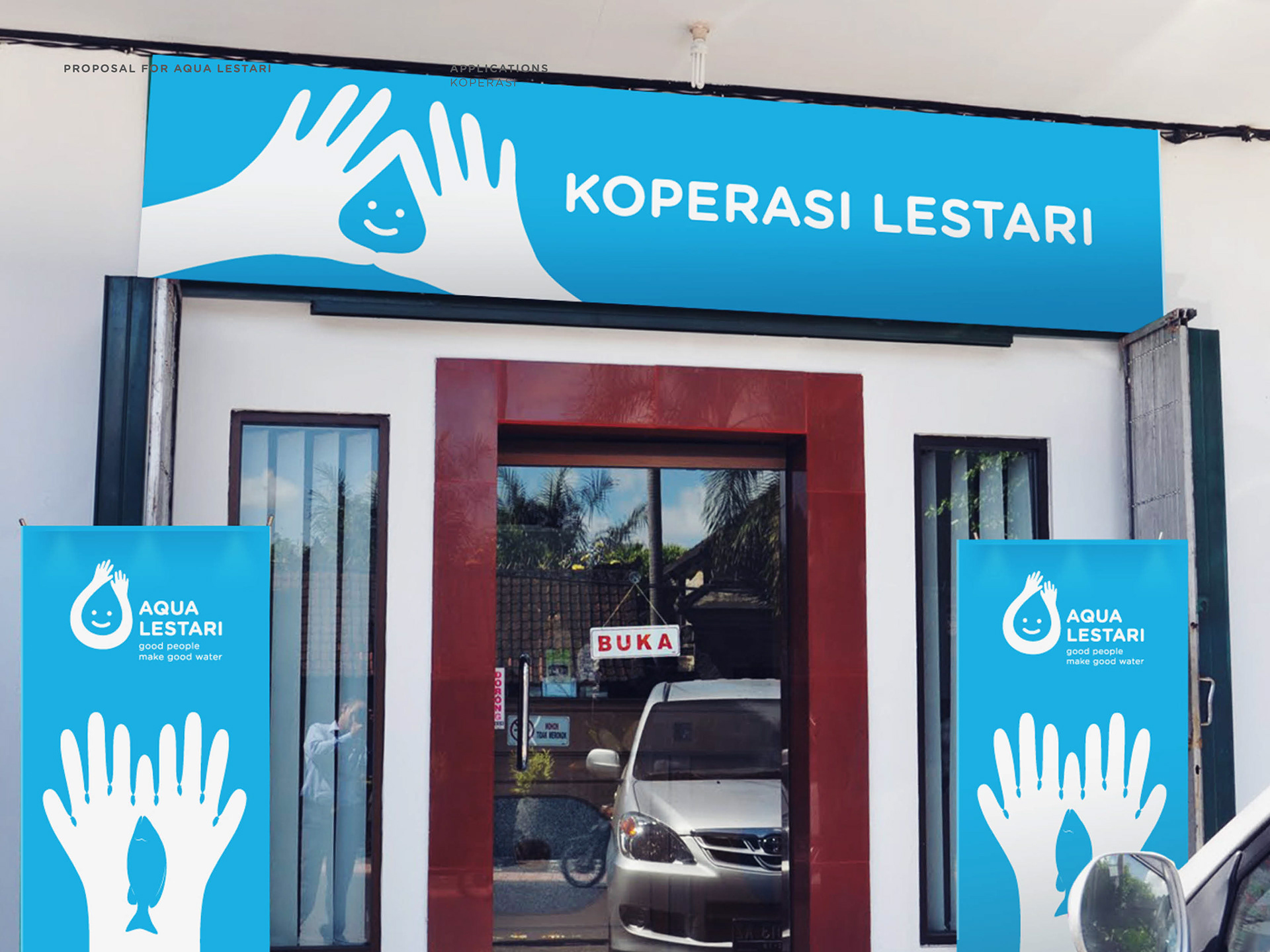 AQUA Lestari should also reach the young and active people in the city, not only to spread awareness, but to involve people to start paying attention and also to be healthy. Having an activation such as marathon and stuffs wouldn't be too far from what the young people in Indonesia like to do.
Also, it's a good event to introduce the environmentally friendly drinking water fountain to the people.
And of course, as a modern brand, we need presence in online media as well.